Canadian Wilderness Outfitters
We provide Big Game guiding services for Black Bear (Many color phase bears harvested from our camp), Whitetail Deer and Moose in and around the Duck Mountains in Manitoba, Canada.  Our bear and deer are a precious resource and by limiting the numbers of hunters we ensure high quality hunts, personalized service and optimum success. 

We also provide an all inclusive Arctic Circle hunt for Central Barren Ground Caribou in Nunavut.  This is the ultimate hunt and the experience of a lifetime. Please see our Caribou page and watch out videos explaining the hunt, its worth the watch.

At our Duck Mountain camp, the hunt is only part of the experience. Our goal is to provide you with the ultimate hunting adventure. We ccomplish this by understanding the type of hunt you or your group is looking for and we strive to deliver the best personalized hunting experience. Call CWO today to discuss and begin planning your ultimate adventure.
An Interview with Scott Smith
Owner of Canadian Wilderness Outfitters
Caribou Hunt
Central Barren Ground Caribou Hunt up at the Arctic Circle in Nunavut!
As Seen on TV
Chasing Black Bears in Manitoba with Hardcore Pursuit!
I've bear hunted 6 times in Canada and these guys from Manitoba are absolutely the best!!!!

Daniel Bouton
Its not just a hunt its an adventure!

Loren Washbeck
Hunted with the Smith family for 30 years and still hunting in Manitoba!

Victor Fluke
LIVE TO HUNT. HUNT TO LIVE.
CONTACT US
(204) 281-2746 Text or Call
canadabestbows@gmail.com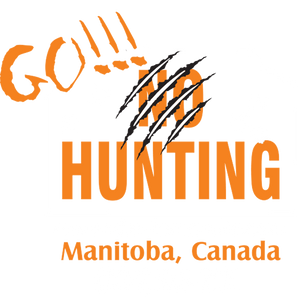 Directions
From Highway 10 at Minitonas, take Route 366 South Approximately 6 miles. Turn East (left) on the last gravel road on the East before the pavement ends. Travel East for approximately 1 mile until you reach Canadian Wilderness Outfitters.

Border Crossing Information
Whether you fly or drive into Canada, you will require a passport and birth certificate along with picture identification. Gun Registration forms can be acquired online. Follow the instructions on filling them out, cost is approximately $25 US at the border.

Pembina Duty Free
204-373-2600
Pardon Services 204-453-0099

Registration of Firearms
Refer to the section for non-residents
www.rcmp-grc.gc.ca

Travel Manitoba Tourism
Maps, Accommodations, Border Crossings
1-800-664-0040 ext AF3
www.travelmanitoba.com